Finding the right tools is a key part of ensuring your business' marketing success, which is why you may want to invest in a few of our recommendations in 2020
Frankly, it's impossible to grow your business and achieve your goals without effective marketing. Only through marketing can you reach the big audience online who are yet to hear about your business.
But even when you decide to invest money and time into marketing, you need the right tools to execute vital marketing tasks. What are the tools you need in 2020?
In this post, discover seven marketing tools that should be part of your marketing toolkit. These tools will help you to implement the latest marketing trends you need in your business.
Let's begin.
1. ActiveCampaign
Marketers often waste hours on manual tasks while doing their job. Fortunately, ActiveCampaign is a tool that helps to automate your email marketing for better results. But even beyond that, ActiveCampaign provides marketing automation tools to save time on manual marketing tasks and improve productivity.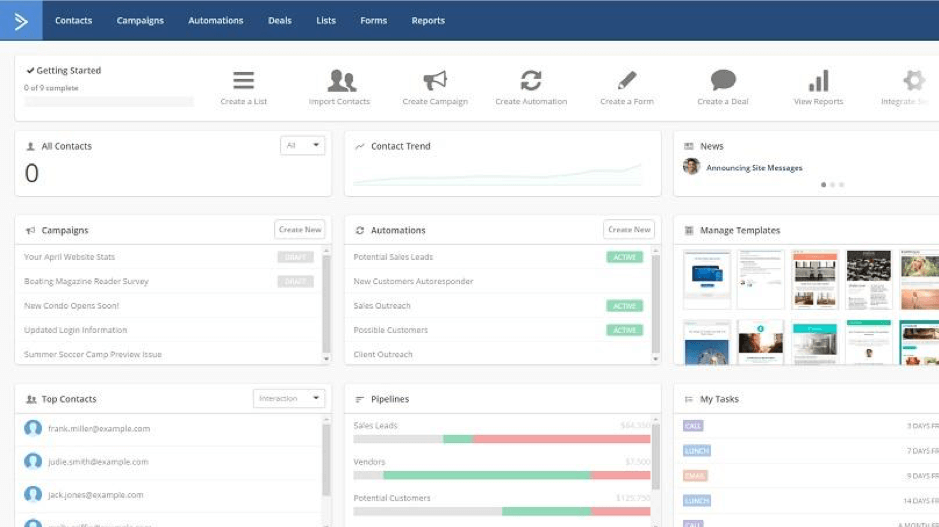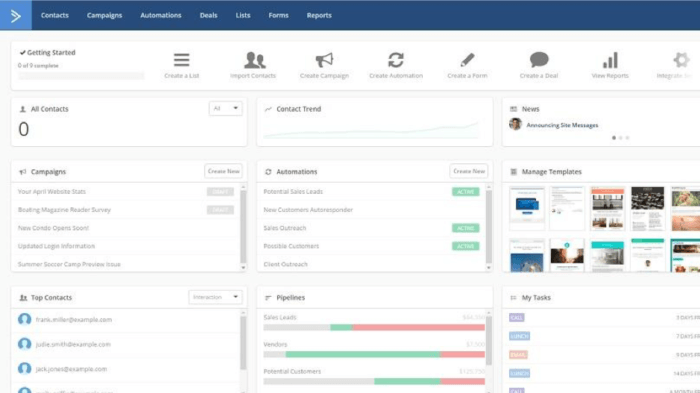 This tool provides a customer relationship management feature that helps to score leads, track your interactions, and assign deals to your sales reps. To help build automations and effective workflows, ActiveCampaign provides an easy drag-and-drop interface.
In addition, you can easily integrate with other marketing tools you use to get the best performance possible. To ensure that you're following up with the right leads, you have the ability to set up rules for lead scoring in your dashboard.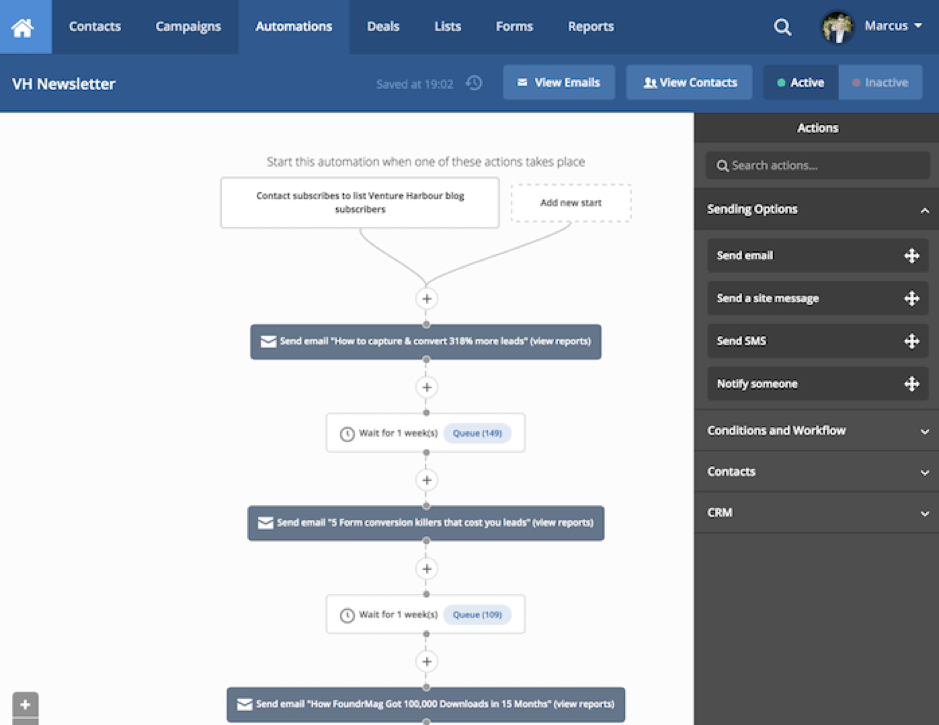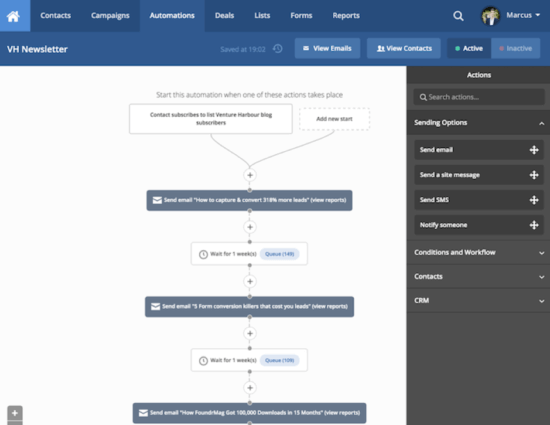 Furthermore, ActiveCampaign provides analytics to track your marketing campaign performance. In a nutshell, ActiveCampaign has many features that will make marketing automation easier and effective.
2. Apester
If you want to increase engagement with your website visitors, one of the best ways to achieve that is to use interactive content.
Apester is a tool that allows you to create pieces of interactive content such as:
Quizzes
Polls
Interactive videos
Countdown
Story
Personality test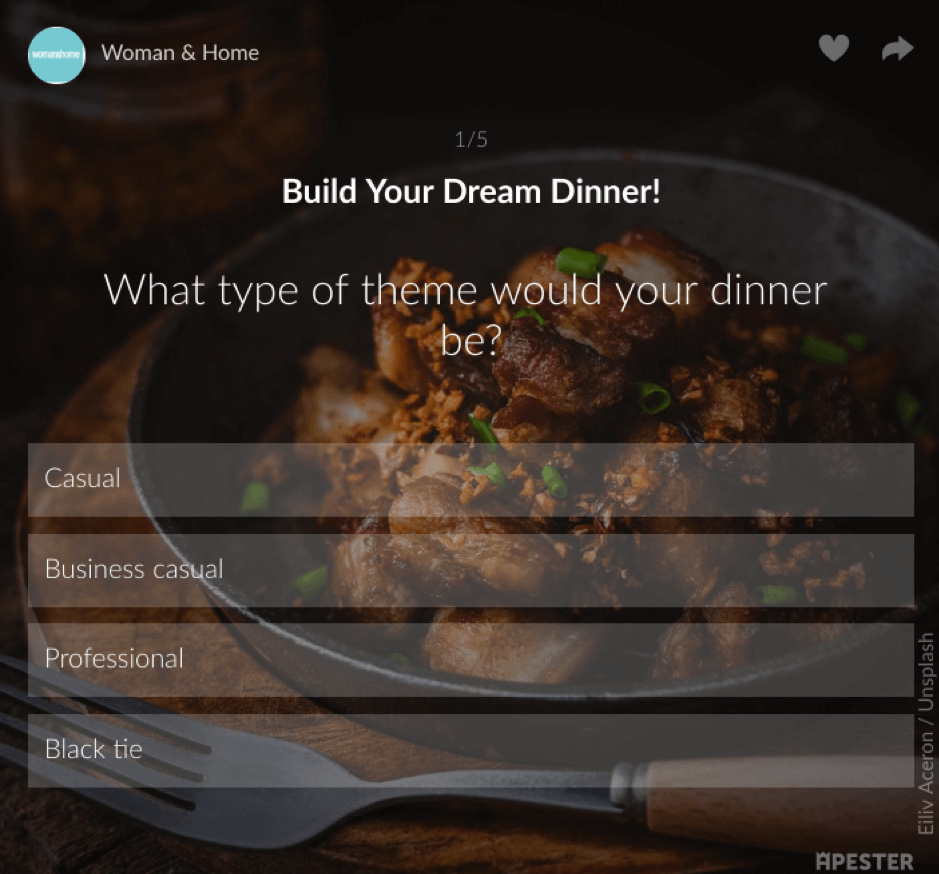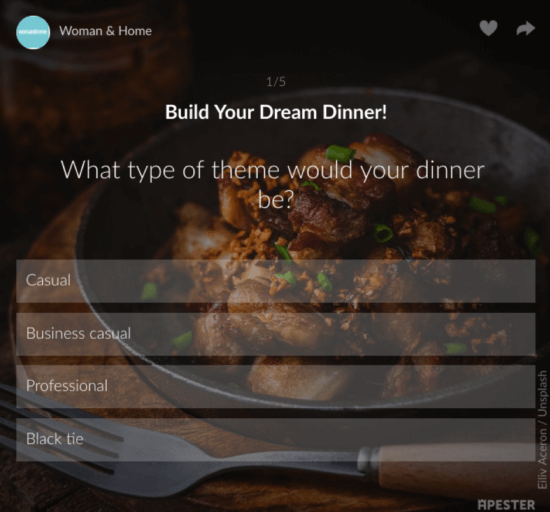 With these interactive content formats and others, it's easy to increase the time on page for your website. Moreso, you can get feedback about your visitors' preferences or what they think about your new product.
Apester also has the Instant Story Strip feature which automatically creates stories for trending articles on your website. Consequently, you can drive more traffic from social media to these pages.
While driving engagement is great, Apester also provides the tools to capture leads that you can turn to customers down the line.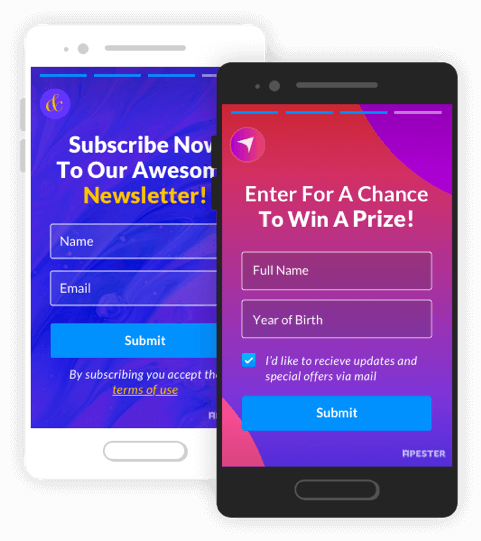 Finally, you get analytics about engagement and monetization of your content.
3. Emarsys
Today, prospects want to communicate with your business on various channels and devices. Your ability to track all interactions and deliver consistent messages will make it easier to turn prospects into customers.
Emarsys is an omnichannel tool that helps to provide a personalized experience to your prospects and customers no matter the channel or device they're using. Marketing channels supported by Emarsys include:
Email
Website
Social media
Ads
Offline mail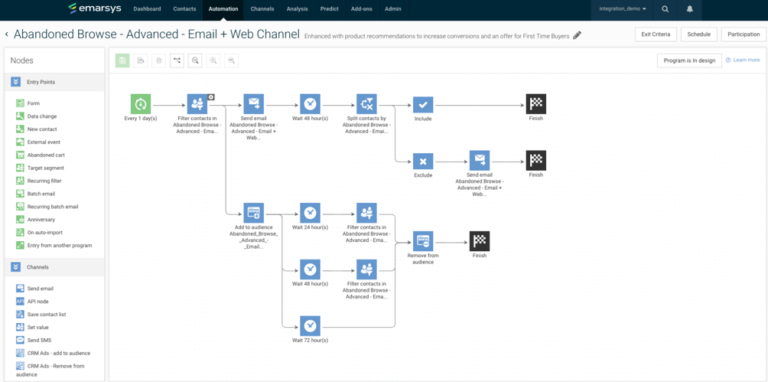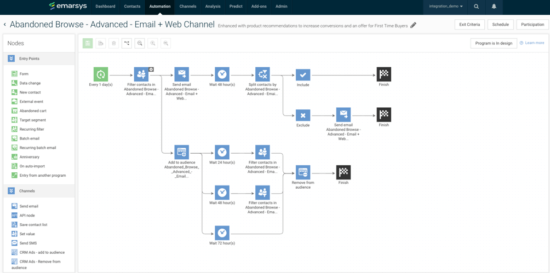 In addition, you can have integrated communication with your prospects on mobile, tablet, and desktop. Emarsys allows you to build an intuitive workflow using its drag-and-drop interface. Here, you can create a workflow combining different marketing channels to reach your audience.
Another vital feature is that Emarsys provides an overview of each prospect or customer and your past interactions with them. It also compares the contact with an average buyer on important metrics.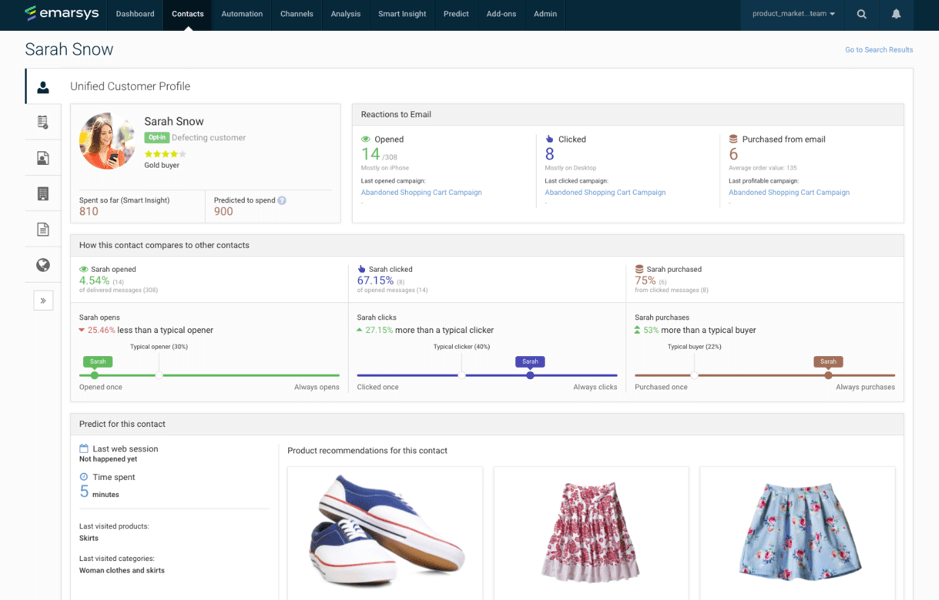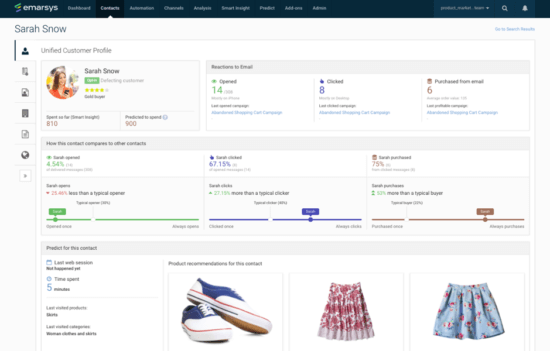 To provide the omnichannel marketing that your audience is expecting in 2020, Emarsys is a tool you'd want to check out.
4. CliClap
Over the years, personalized content has grown in popularity. And soon, it will become the norm.
CliClap is a tool that uses artificial intelligence to offer personalized content to your website visitors. Depending on how a visitor navigates your website, CliClap provides more relevant content to them.
Likewise, to nurture your prospects effectively, this tool provides a personalized content journey to each prospect. This means they get the right piece of content at the right time to move them further down your sales funnel.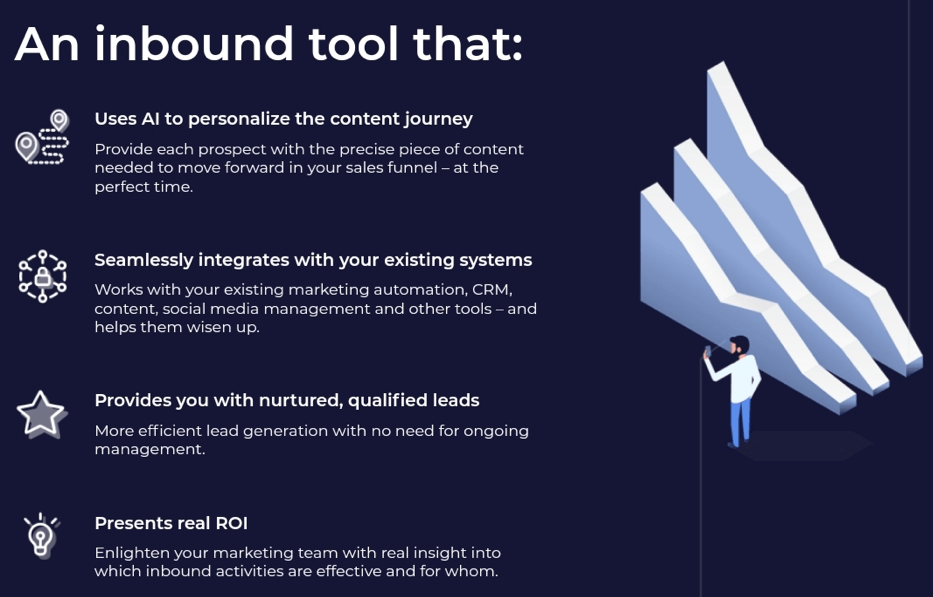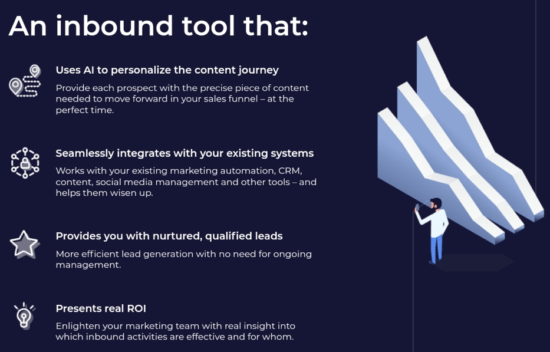 Apart from personalizing content, CliClap determines the engagement levels of your leads and score them accordingly. With this, you gain more qualified leads that are likely to convert.
To improve your content strategy, CliClap provides insights into how effective your pieces of content have been for your prospects. Furthermore, it integrates with other tools like marketing automation and CRM tools to nurture and convert your leads to customers.
5. HYPR
Influencer marketing has proven to be a new way to reach your audience, especially on social media. How do you pick the right influencers and run your influencer campaigns effectively?
Thanks to HYPR, you have little to worry about. You can find influencers by searching for a keyword. Additionally, you have the option to filter influencers by the type of audience you want to reach or influencers you need.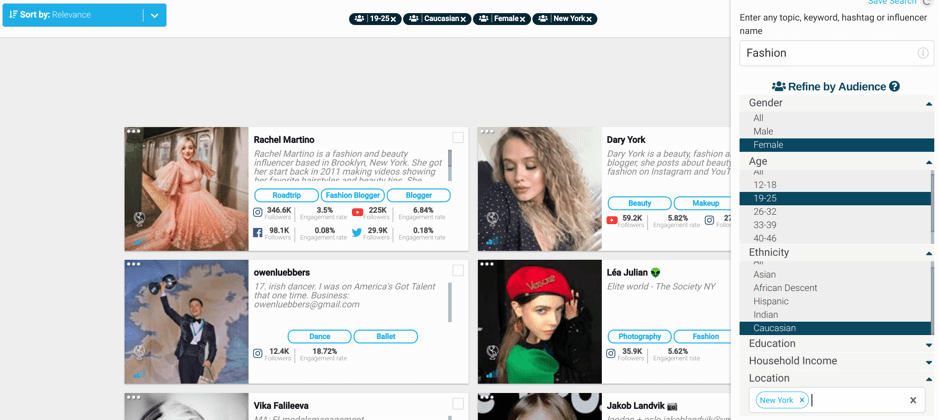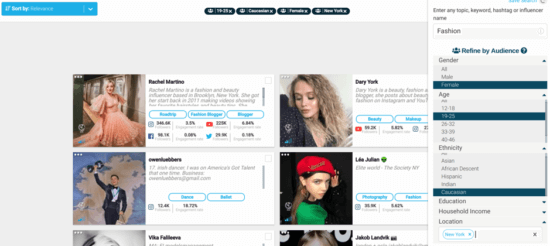 After finding influencers, HYPR allows you to reach out to these influencers about participating in your influencer campaigns. From your dashboard, you can track all your interactions with influencers.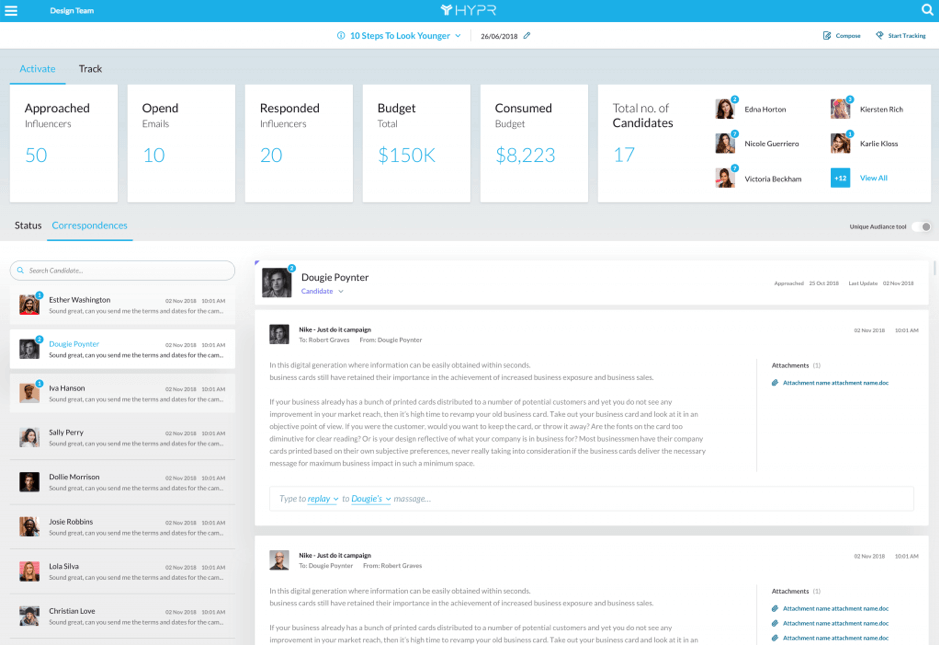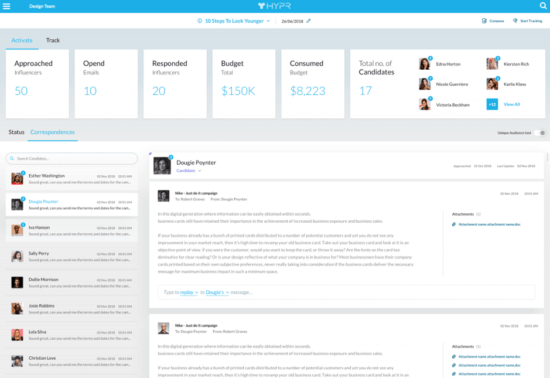 Likewise, it's easy to run your campaign, track spending, and see vital metrics. To understand how effective each influencer has been in your campaign, HYPR displays individual engagement rates. Overall, HYPR helps to manage all the stages of your influencer campaigns.
6. LivePerson
During the buying process, visitors to your website will often have questions going through their minds. Your ability (or inability) to answer these questions will determine whether a visitor will stay on to buy or leave for another website.
Having a chatbot on your website that can provide answers to these queries will go a long way to keep users on your website. Also, chatbots offer a 24-hour service and eliminate the delay that comes with customer reps.
This is where LivePerson comes in. LivePerson uses artificial intelligence to automate up to 70% of interactions with your prospects.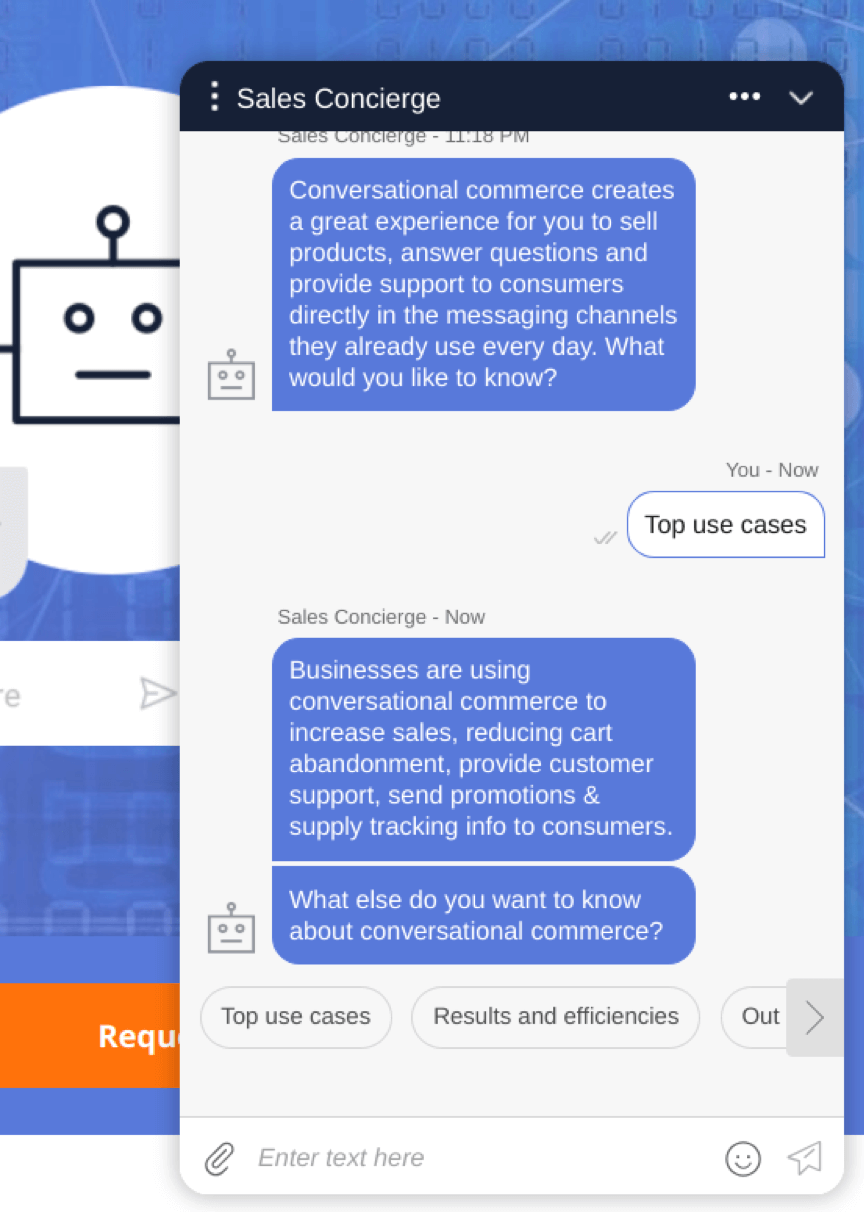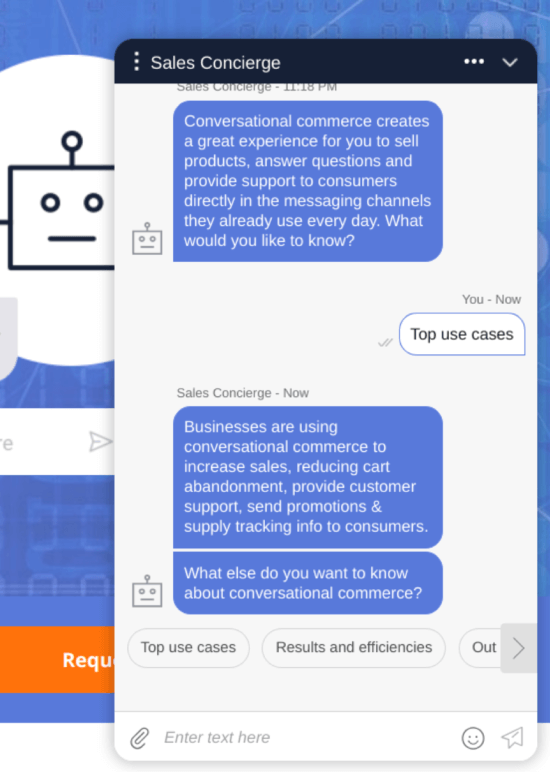 Even more, LivePerson allows you to interact with people beyond your website. As a result, you can interact on messaging channels such as WhatsApp, Facebook, Line, Twitter, Apple Business Chat, and SMS.
Apart from sending texts, LivePerson also sends other media files (like video) needed to improve interactions with your prospects. To make LivePerson easy to use for every business, your customer care reps can customize the bot to handle your common queries.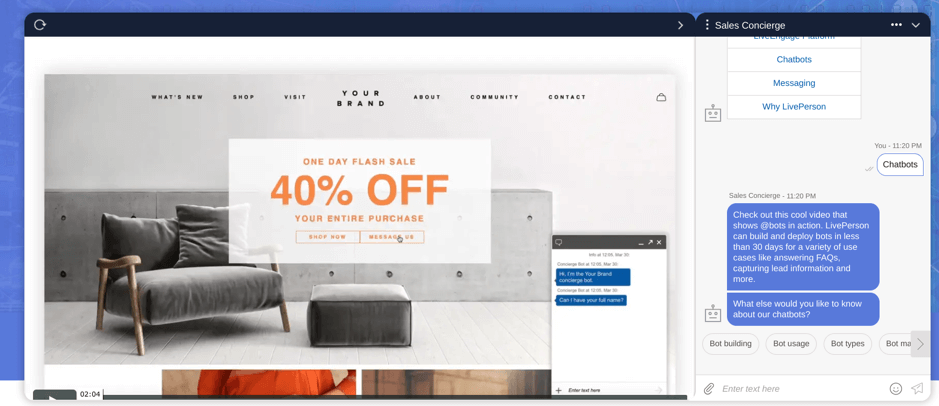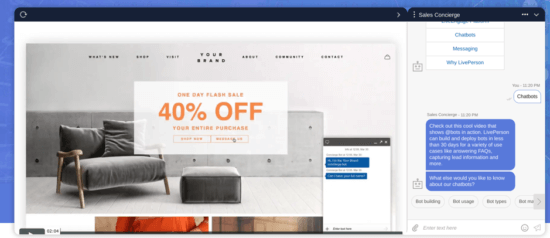 With this chatbot tool, you can interact with thousands of website visitors without an army of customer agents.
7. Smart Insights
While we may not be your typical marketing tool, our memberships and resources are designed to help you achieve business results through practical advice. We provide up-to-date, expert advice that helps you to better understand marketing best practice, develop integrated marketing strategies and upskill your team in order to better achieve your business goals.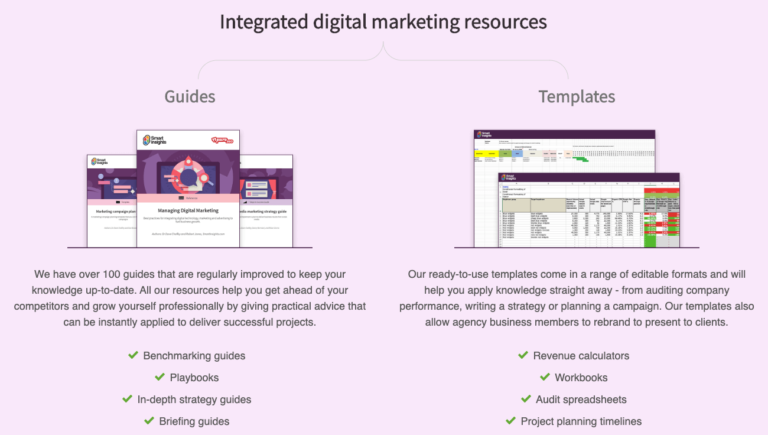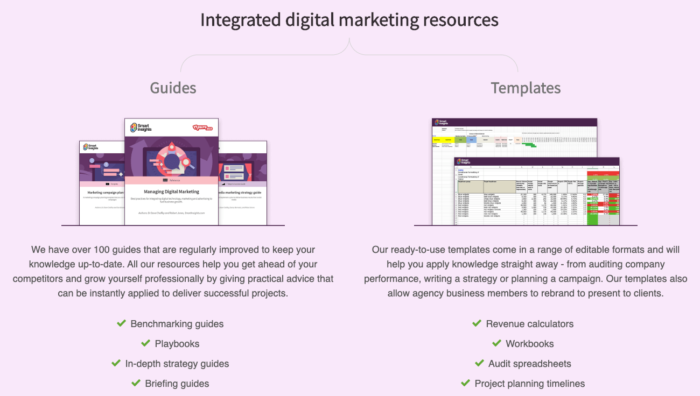 Depending on your level of membership, you can access in-depth guides, helpful templates, Quick Win courses to help you gain specific skills and e-learning on key marketing channels and tactics. All of these can be accessed when, where and how it suits you, allowing you to tailor your learning to your needs and availability.
Even better, with Business Membership, managers can see the activity being undertaken by others on the team, allowing them to see where they are with their learning, what they need to do and where they might need assistance. This helps ensure that your entire marketing team is getting the most of membership.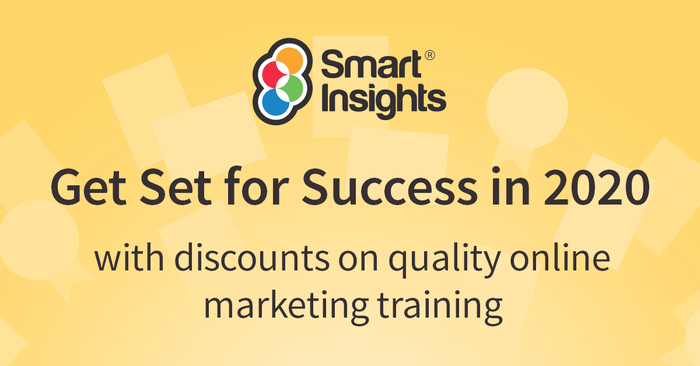 Currently, for a limited time, we are also offering discounts on all of our annual memberships, making it even easier to benefit from our resource library and grow your business,
Conclusion
Effective marketing is almost impossible without the right tools. In fact, one of the major steps of effective marketing is picking the right tools.
Of course, picking the right tool for your business will depend on your goals, budget, target audience, and other factors. But notwithstanding, these seven essential tools will help you implement key marketing trends in 2020 to achieve your goals.